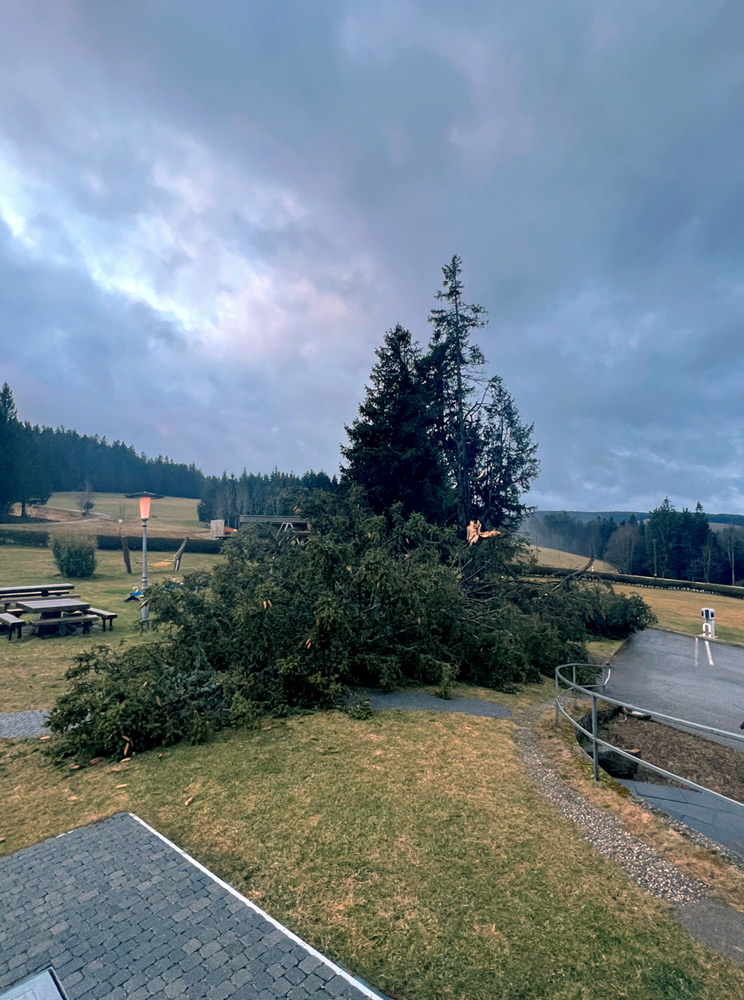 Meter high fir
In the unusually green March, the hurricane gusts hit our big tree... Luckily, the big top was just like that, so nothing was damaged.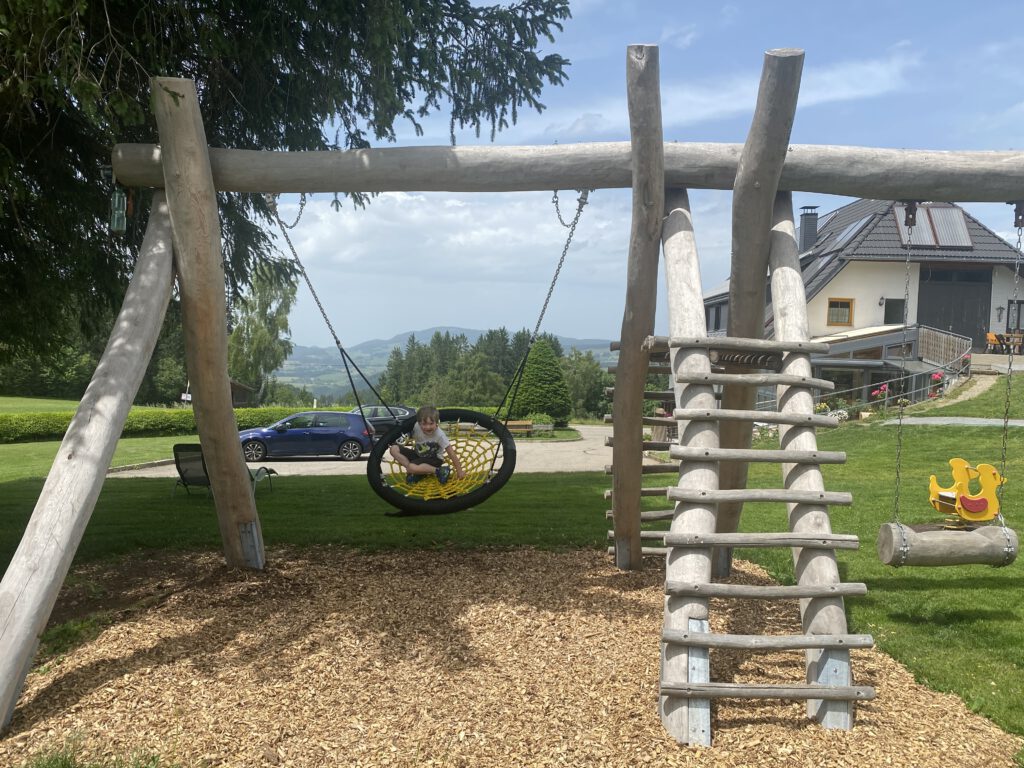 PLAYGROUND
News for swinging and hanging out in a panoramic location.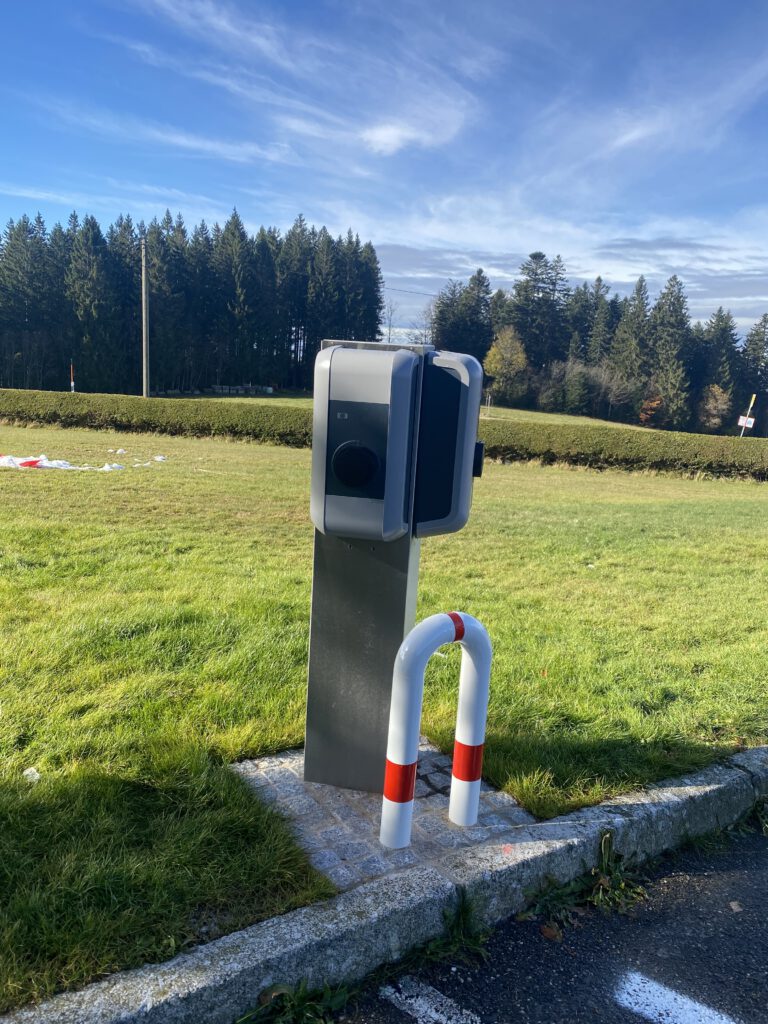 CHARGING STATION
With us you can not only charge your own batteries, but also those of your e-car.